Games you can play almost anywhere, almost anytime, to help you tap into your creativity again. Because creative thinking can set you free, help you soar, and make the world a happier place.
art project
Cover your driveway or sidewalk with chalk drawings.
pen & paper
What can you draw without lifting your pen up and without retracing lines?
mental
Look around you. Imagine what the world would look like if everything was just a little shorter than you. Trees, buildings, fire hydrants, ants…
New games served weekly-ish. Check back soon, or follow us on Instagram for more frequent games and other creativity content.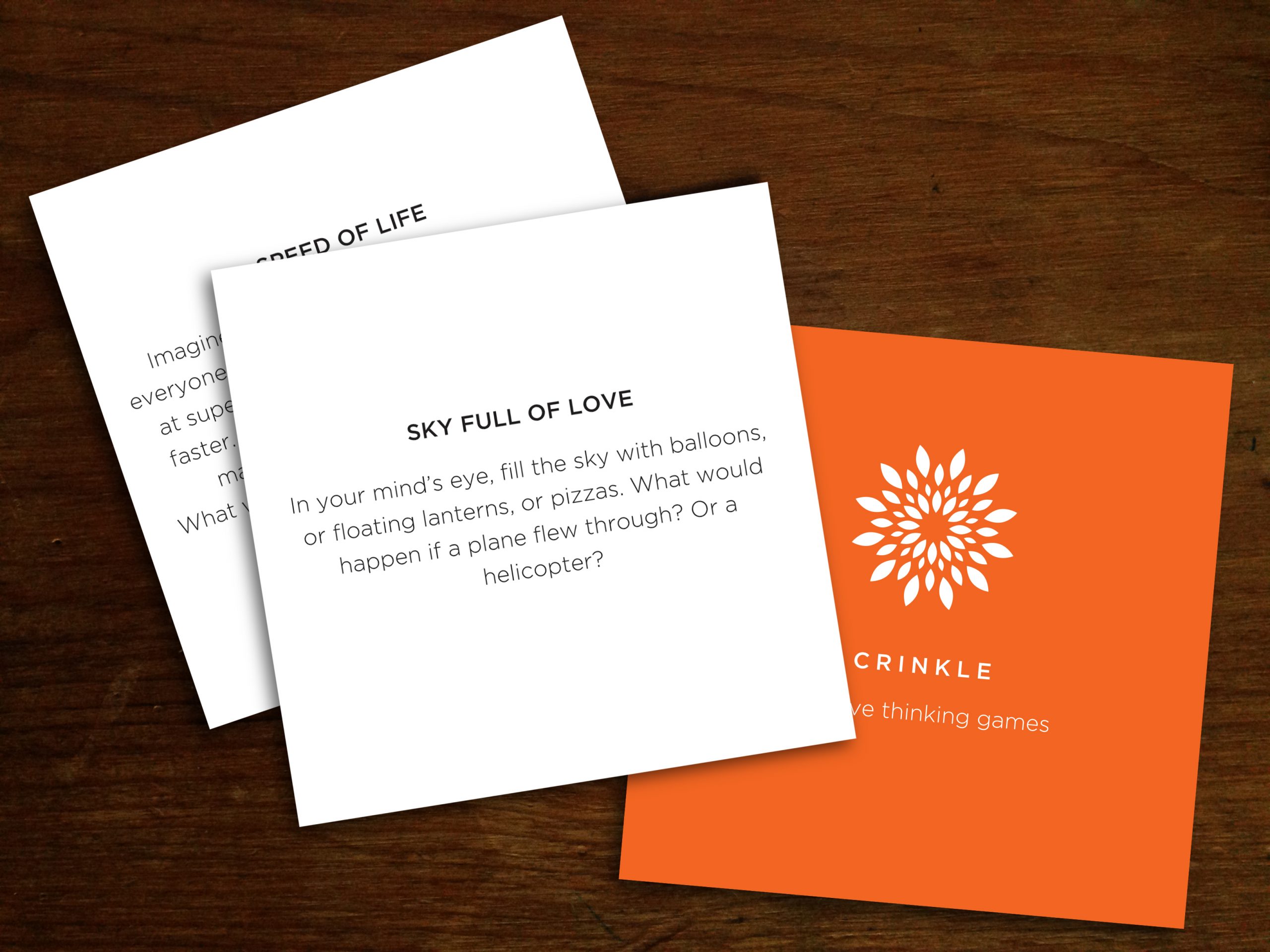 Now you can have your very own Crinkle deck!
Each deck has a mix of 35 games. $15 per deck. Free shipping within the U.S.
Currently accepting pre-orders to ship mid-July. Submit the form below and watch for our email to complete your order!