Games you can play almost anywhere, almost anytime, to help you tap into your creativity again. Because creative thinking can set you free, help you soar, and make the world a happier place.
cooking
When cooking a familiar dish, use a different spice than you normally would. Make the chicken with basil instead of rosemary. Add dried cranberries to the pancakes, instead of blueberries.
pen & paper
Design your own animal. Either combine parts of real animals or create your own from scratch. You can simply visualize it, or you can draw it. What will you call it?
mental
Look around you. Imagine what the world would look like if everything was a different color than it's supposed to be. Trees with purple leaves. Buildings with green bricks instead of grey cement walls. The office water cooler filled with orange drink.
New games served weekly-ish. Check back soon, or follow us on Instagram for more frequent games and other creativity content.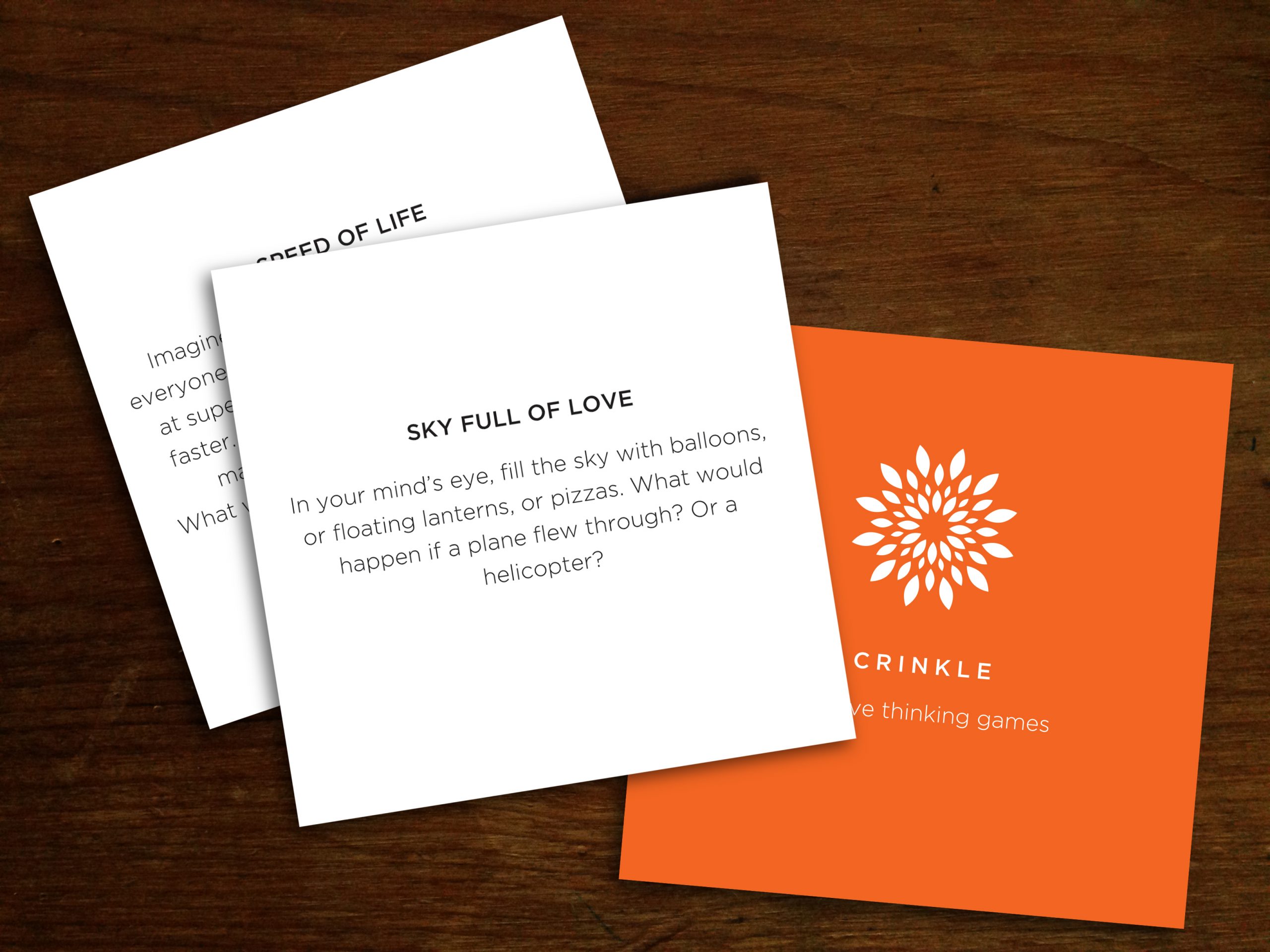 Want more Crinkle creativity games? Pick up a deck!
Each deck has a mix of 35 games. $15 per deck. Free shipping within the U.S.
Currently accepting pre-orders. Submit the form below and watch for our email to complete your order.